TABLE OF CONTENTS
A Message from the President

2020 Conference In Review

A Look Back, A Glimpse Ahead 

NCTA Awards

Contribute to NCTA Through Amazon Smile




A Message from your President!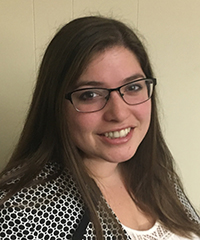 As we say goodbye to 2020, we reflect on all the ways that NCTA and its members have grown and stayed connected. From mailing list emails to webinars to Zoom meetings, NCTA members continue to be in touch with one another. One way members were able to do that is through the Annual Conference. While we were not able to meet in-person for the NCTA Annual Conference this past year, the Conference Committee, Program Committee, App Committee, and many others put together a virtual conference program that gave members a professional development opportunity that could be accessed from anywhere.

The Growth and Outreach Division also completed the administration of the membership survey, building off of the 2013 membership survey and providing valuable insights as to the trends within the industry. The Growth and Outreach Division plans to distribute the report to members shortly. You can look for the new report in your email. It will also be posted on the NCTA website once released.

As we enter the new year, many of you are looking ahead, asking yourselves what will you do in 2021? How can you improve your test center? How do you plan to serve NCTA? Perhaps the answer is one in the same. Many test centers have obtained NCTA Test Center Certification to demonstrate their center's support of best practices and receive national recognition. Consider this the year that you pursue certification for your center.

NCTA Governing Council is also looking ahead. Beginning in January, Jan Gonzalez will lead a Strategic Planning Committee to review our current strategic plan and develop a new plan that will guide us over the next four years. NCTA members will be invited to share feedback on the new plan that is developed. More information about the effort will be shared over the coming months.

The Governing Council also encourages members to consider adding service to NCTA as one of their new year resolutions. NCTA's Volunteer Services Committee recently unveiled a new volunteer webpage where members can find opportunities to serve the organization. Please take a look and fill out an application. We are always happy to have new faces on committees.

As we enter spring, we also encourage NCTA members to either consider running themselves or nominating another member in the upcoming NCTA election. This year we will be running elections for three board member positions as well as President-Elect. More information in regards to the elections will come out in the next few months.

There are many things to look forward to in the new year. We look forward to seeing and hearing what each of you will accomplish, and look forward to watching you grow with NCTA.

Best Regards,

Rachel Hample
NCTA President

Back to Top
---
2020 Annual Conference In Review
By Naora Ben-Dov
Director of Educational Testing, Dov Educational Services
The year started out innocently enough with the normal task of conference prep. While a portion of the process plays out right after the last hug, the main "entree" is prepped and prepared around 6-7 months before we all meet.

We were able to quickly pick out an amazing speaker who would be flying in from New Zealand.

Member sessions were turned in at a record amount and we were tasked with the very difficult process of narrowing them down. Our vendors immediately started planning their sessions, membership levels and exhibitor hall spots.

Then the news came in that everyone was shutting down and staying home. Having been an avid reader of dystopian novels it was beyond strange and discomforting to see those scenarios being played out in front of my face. But we continued to move forward with the hope it was all temporary and would quickly pass.

And then it didn't... so we at NCTA did what we do best when confronted with an "expect the unexpected" situation, we adapted.

We are no stranger to webinars and virtual conferences, so we modified and kept modifying with a narrowed down session breakdown and an incredible speaker who surprised us by agreeing to wake up extremely early to grant us an hour of his time. Our awesome and supportive vendors stepped up and were able to assist with both pre-conference sessions and a virtual exhibitor hall.

Our vendors were able to start one day early and grant us a look into their delivery and updates for this year and beyond. They surprised us with how well they took to a virtual exhibitor hall that was reminiscent of the early days of computerized gaming.

The keynote spoke about deception in the context of nature and how to proliferate honesty. He followed that up with a breakout session on cheating.

Member sessions ranged from academic integrity and test security to test center certification and ATP remote standards, customer service and an ideal test center to accommodations and online testing. All our members were able to gather together for each session - a record for an NCTA conference.

While some of the sessions didn't record correctly and will be rerecorded, including the keynote, the ability to transcend the unusual situation and give us a moment together for four days of learning, laughing, and training was created.

I want to thank everyone who assisted from the presenters, to the keynote, to my amazing conference committees.

We do not know what tomorrow will bring but we do know that we will meet it together.
---
A Look Back, A Glimpse Ahead
By Arrayon L Farlough-Rollins, M.A.Ed.
Associate Director, Office of Testing Services, The University of Texas at Arlington
The NCTA Division of Professional Development strives to provide opportunities and experiences for the membership to learn from and engage with one another. Despite the many challenges and obstacles brought on by a pandemic, resulting in widespread closures of cities and institutions, the committee was proud to offer a virtual option for the 2020 Annual Conference.

The 2020 Virtual Conference attempted to offer a schedule of items and programming that closely followed what attendees would have experienced in the live format. The programming included a keynote and general sessions to be attended by the entire list of attendees at once and breakout sessions to be attended by fractions of attendees on topics pertaining most to their office or line of work. Additionally, the conference included a virtual fair for sponsors and vendors to interact with attendees and a mobile scheduling app so that those who wanted could keep track of session start and end time from their devices. A virtual volunteer reception (and "Best Hat" contest) was also hosted by the outgoing NCTA President, Jarret Dyer, to recognize everyone who had served on a committee during the past year.

Although we count the conference as a successful endeavor, the in person presence was sorely missed. Conference surveys reflected how much everyone missed each other and how the food at the virtual conference left much to be desired. LOL!! The Conference Committee also looks forward to a time when we will be able to meet again in person to share our experiences with those who understand our plight the most.

That said, we look forward to the 2021 conference. No matter the format, the Division of Professional Development always plans to outdo themselves when presenting awesome and relevant content for our membership. So, mark your calendars; August 11-13, 2021. We'll see you for #NCTAconf2021.
---
NCTA Awards
The NCTA Awards & Recognition Committee presented the following awards at the 2020 NCTA Conference.  Congratulations to this year's recipients!
Lifetime Achievement Award
David Ehrenrich
Anne Arundel Community College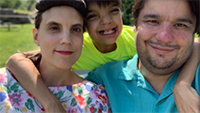 David passed away on February 18, 2020, and was a dedicated volunteer to NCTA.  He served on the Technical Committee, Nominating Committee, served Chair of the NCTA Conference App Committee in 2018 & 2019 and severed as a committee member for several years.  He will be greatly missed by his family, co-workers, and NCTA friends.

Comments from several NCTA members:

"This is truly sad news. David was a perennial conference volunteer and we always greeted each other like old friends. He will be missed. I know he faced his adversity with courage and compassion for others."

"David was such a genuine human being, always willing to jump in to help with anything. I counted on him so much with the conference app, and always looked forward to working with him."

"David was such a smart and great all around guy.  I can't imagine the void Anne Arundel Community College will have in the office.  My heart breaks for the staff and for David's wife and son.  I can't even imagine conference without seeing him running around helping with audio/visual things…and us depending on him."


Gayle Veltman
Wichita State University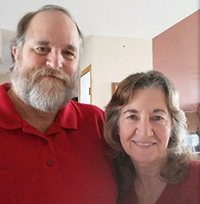 Gayle, a long-serving member and volunteer with NCTA, was instrumental in the transition from a regional organization (MPACT – Midwest Professional Association of College Testing Personnel & SETA – Southeast Testing Association) to a national organization (NCTA) formed in 2000.

Gayle's service to the association has been varied; serving as the first NCTA President (2000-2001), on the Governing Board, three years on the NCTA Standards Committee, as Host and Moderator of the NCTA Listserv for five (5) years, and was a founding member and volunteer for over ten (10) years on the NCTA Test Center Certification Committee.

Her nominator stated, "I admired her calming influence at many Governing Board meetings when discussions would become a little heated.  She was always willing and able to help the organization."

Gayle was the Coordinator of Testing at Wichita State University from 1983 – 2017.  Now retired, Gayle is enjoying spending time with her husband, Tom (also a former NCTA member), her grandkids, and family.  Her thoughtfulness and compassion will be missed by all and seeing her at the conference. 


Service & Leadership Award
Charity Chia
California State University – Northridge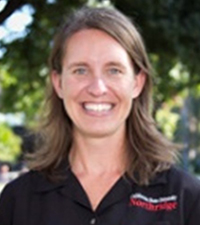 Charity currently serves as the Vice Chair of Test Center Recertification and has served as a Test Center Certification Evaluator, an Advisor, and a committee member.  She has served as a volunteer at the conference resource table and presented multiple presentations.

One nominator stated that, "Charity is my go-to person when I have a question regarding the schedule of schools and tasks that need to be done next for certification.  She is organized and has been able to take the monumental challenge of keeping perfect track of the many schools, with different stages of recertification, even though the many changes in the processes and requirements."


Program/Innovation Award
Arizona State University
Safe, Sensitive and Secure: Meeting Today's Testing Needs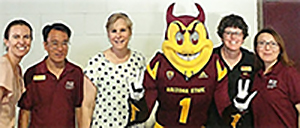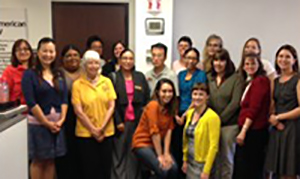 Arizona State University's Testing Center received the 2018-2019 NCTA Grant to host a conference for the campus and surrounding colleges to focus on meeting today's testing needs. The event included three professional sessions focusing on intercultural communication, beating stress and building resilience, and designing and developing a secure computer-based testing program. More than 80 attendees participated in the conference including ASU Testing Staff, testing professionals from six area colleges, and other ASU colleagues.  


President's Award- Collegiate
Diane Patterson
Three Rivers College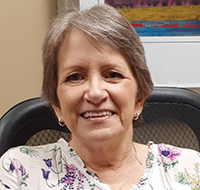 Diane Patterson has been the force behind the Test Center Certification (TCC) Committee for many years, most recently serving as the Test Center Certification Chair.  As I'm sure you can imagine, the certification process for an entire testing center has a lot of moving parts and several of them involve extensive coordination with the NCTA President. The behind the scenes work is monumental and my thanks go out to her and everyone on the TCC committee.  This past year, Diane and I have reviewed, refined and even reduced one operational piece or another of the process.  At each moment, Diane brought forward a new perspective, new energy and enthusiasm that simply could not be contained.  For all, these reasons and many more, Diane is this year's NCTA Collegiate Member Presidents Award recipient. 

– Jarret Dyer, NCTA Past President


President's Award- Corporate
Rachel Schoeing
Cornerstone Strategies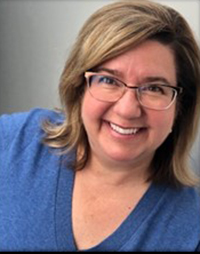 Rachel Schoenig created her own test security and privacy company several years ago.  Since then she has become a fixture at NCTA conferences and has presented on various topics, from test security, test administration, privacy and almost every other topic you could imagine.  Last year in New Orleans, she worked tirelessly to launch NCTA's first ever Proctor Innovations Lab.  She has also lead the charge in creating effective, concise Proctor Training materials including checklists, webinars and the Test Monitor Coaching Video series. Earlier this year, right as many locations were beginning to lock down, she pulled together a team of experts and created an excellent webinar, as well as, the Going online Checklist and Testing Technology Considerations Documents.  These were and continue to be great resources for many NCTA members during this time. For all these reasons and many more, Rachel is this year's NCTA Corporate Member Presidents Award recipient. 

– Jarret Dyer, NCTA Past President

Back to Top
---
Contribute to NCTA Through Amazon Smile


As you are shopping, we want to remind you that NCTA is listed as a charity through Amazon Smile, which offers the same products you would find on Amazon at the same price. Visit https://smile.amazon.com/ and search for "National College Testing Association" to select us to receive donations back from your purchases. There is no additional cost to you for shopping through Amazon Smile, but Amazon will donate 0.5% of the purchase price back to NCTA. 

Thank you!