TABLE OF CONTENTS
A Message from the President

What can we do in our testing center to prevent the spread of the Coronavirus?

Check Out NCTA's Latest Certifications and Recertifications
A Message from your President!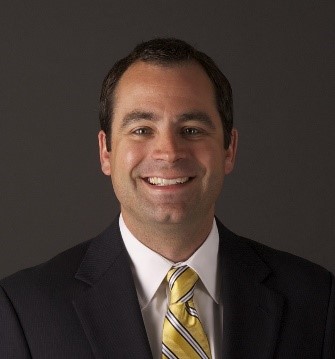 Dear NCTA Members,

I want to assure all of you that, through all of this, we are here to assist you, your testing centers and the testing industry in every way we possibly can.  The Governing Council, Divisional Heads and all NCTA Committees continue to meet as we always have….remotely!

Professional Development. Training is a constant topic in our field, but now more than ever.  I would like to remind everyone that NCTA Webinars have been made publically available.  Please use this time to invest in yourself and your staff to ensure we return to our campuses better prepared than ever to tackle the increased demand that will be waiting for us.  In addition, Cornerstone Technologies has made their Test Monitor Series available at a discount for NCTA members and are currently offering the video "Digital CBT" available for free.  Information on these essential training videos is available here.

Let's Celebrate. As many of us move into our work-from-home routine, this gives us a great opportunity to reflect on the awesomeness of our colleagues (and ourselves).  It gives me great pride each year to recognize those that have contributed to our organization.  Now, more than any time before, I find it of utmost importance to celebrate our members.  If you have been impressed by the hard work of a member, please nominate them for the Governing Council and/or an NCTA Award. 
Test Center Certification.  As you may have noticed, more and more centers are receiving certification or recertification.  I would like to take a moment and applaud TCC Committee Chair, Diane Paterson and all those involved in this process.  During these trying times, I am deeply encouraged by their work and by how many NCTA members are investing in the future of their centers by achieving Test Center Certification or Recertification.  

Proctor Certification. This committee has prepared a thorough Request for Proposals (RFP) and will begin the process of selecting a vendor once proposals are back in mid-summer.  I would like to express my thanks to the wonderful committee currently creating the framework for this exam.

Standards for Online Proctoring.  Recent changes have moved this very important project to the forefront of everyone's attention. I am pleased to announce that Rachel Schoenig will replace Chris Dayley as co-chair of this committee when he leaves our industry in August.  Chis has done an amazing job facilitating this work over the past many months.  He will be missed. 

Best regards,



Jarret M. Dyer
NCTA President

Back to Top
---
What can we do in our Testing Center to prevent the spread of Coronavirus?
Coronavirus can easily be killed on surfaces, so being vigilant about cleaning is key. Regularly disinfect surfaces such as door handles, light switches, key boards, computer mouse, chairs, lockers, pencils, printers, desktops, phones, and any other areas that are touched regularly.
Provide easy access to hand sanitizer and tissues. Provide gloves for anyone who will be cleaning.
Remind employees to cover their cough and sneeze and wash their hands each time they do.
Encourage employees to stay home if they are feeling sick or if they have a fever.
Encourage students to reschedule appointments if that are sick or have a fever.
Communicate with faculty about student appointments. Ask them to be flexible with deadlines so that students have time to recover properly.
Most colleges and universities send out regular communication about pandemic illnesses. Read these carefully and follow their policies and suggestions. If you are unsure what to do, contact your HR department for guidelines.
Some test vendors have policies regarding pandemic illness. Follow these policies for students taking tests from these vendors. If you are unsure, contact them and ask about their policy.
Consider having meetings via teleconference or online.
Do not succumb to panic or fear. There is a lot of information coming from many sources, so read carefully and do not allow incorrect or incendiary information to influence you.
Use the links below to access accurate and timely information:
https://www.who.int/docs/default-source/coronaviruse/getting-workplace-ready-for-covid-19.pdf?sfvrsn=359a81e7_6
https://www.who.int/emergencies/diseases/novel-coronavirus-2019/situation-reports
https://www.who.int/emergencies/diseases/novel-coronavirus-2019/advice-for-public
https://www.who.int/emergencies/diseases/novel-coronavirus-2019/advice-for-public/myth-busters
https://wexnermedical.osu.edu/features/coronavirus

Keep calm and test on!!
---
Check Out NCTA's Latest Certifications and Recertifications
NEW Certifications (since November 2019)
Green River College
Florida State University - Tallahassee
Texas State College - Harlingen
East Central College
Coastal Pines Technical College - Jesup
Arizona State University
Amarillo College
Cardinal Institute for Health Careers & Cardinal Testing Center
Southern Connecticut State University
Illinois Central - Peoria Campus
Recertifications (since November 2019)

University of South Florida
Grand Rapids Community  College
University of Idaho
Pueblo Community College
Cameron University
University of Texas Arlington
Global Information Technology Services
Bellavue University
University of Southern California
University of Cincinnati
---
Ramadan and Finals
As the sun sets on Thursday, April 23, the ninth month of the Islamic calendar will begin, marking the first day of Ramadan. This month-long observance by those of the Muslim faith involves fasting from sunrise to sunset, as well as abstaining from things such as smoking, taking medication, engaging in sexual activity, and chewing gum (Bauer-Wolf, 2019). Fasting is one of the five pillars of Islam, alongside prayer, charitable giving, testimony of faith, and making a pilgrimage to Mecca (Williams, 2019).

For Muslims, Ramadan is the most holy month of the year so they spend much of their time in prayer, studying the Quran, and deepening their relationship with God. At the end of this holy month comes a celebration, Eid al-Fitr, where people gather with their families, exchange gifts, and enjoy a meal together (Williams, 2019). 

With an estimated 3.45 million Muslims in the United States (Mohamed, 2018), it makes sense that a portion of that population will be students attending college. Fasting during the daylight hours means that, as the day progresses, side effects such as fatigue, low blood sugar, and mental cloudiness are likely to occur. In 2020, and in the years to come, Ramadan will fall during final exams at many universities. As college professionals, especially testing professionals, how can we best support these students? What are the best practices in administering exams to students who are fasting for Ramadan?

Recommendations:
Most colleges and universities have a policy regarding religious holiday observations. You can contact your HR department or look in your policy manual for this information. Most institutions are committed to supporting students in practicing their religious beliefs.
When fasting during the daylight hours, for many people, later in the day is the most difficult. Some students may have the option to take final exams first thing in the morning during regular business hours. Encourage those who are able to take advantage of this.
Testing Centers may consider offering extended hours in order to accommodate students who are not able to come in during the day, but need to take finals after breaking their fast. Since Ramadan changes every year, it would be wise to look up the times of sunset during that time to determine how late the Testing Center should stay open.
It is vital to communicate with your administrators/deans/provost ahead of time. Share with them the needs of the students and your proposed plan for accommodating them. Getting their buy-in will make it more likely they will provide the support you need to add extra hours to your schedules. This may mean approving overtime or shuffling employees to allocate them to the Testing Center during this time.
Communicate with faculty. While most faculty would like to be supportive of these students, their schedules may not permit them to be available during later hours. Share your plan for staying open late to let them know their students have the option of using the Testing Center. Be sure to review your policy for scheduling tests or give them any special instructions they may need.
Communicate with students. Some students may not be comfortable asking for special accommodations for testing during Ramadan. It is important to be proactive and let them know they do have options. Provide information on how to use the Testing Center and give them contact information in case they have questions.
As higher education professionals, our responsibility is to support all students in their efforts to achieve their educational goals. Statements of support can go a very long way in contributing to an atmosphere of embracing students of all religious beliefs (Stegmeir, 2020). Providing understanding and accommodations for religious observances extends beyond Ramadan. College professionals are encouraged to educate themselves on the different religions that are represented at their institution and learn how to best support these students. By supporting students in their religious beliefs, we are encouraging an atmosphere of inclusion and demonstrating that diversity is valued at our institutions.

References

Bauer-Wolf, J. (2019, May 14). Testing and Fasting. Inside Higher Ed. https://www.insidehighered.com/news/2019/05/14/colleges-try-accommodate-muslim-students-fasting-ramadan

Mohamed, B. (2018, January 3). New estimates show U.S. Muslim population continues to grow. Pew Research Center. https://www.pewresearch.org/fact-tank/2018/01/03/new-estimates-show-u-s-muslim-population-continues-to-grow/

Stegmeir, M. (2020). Muslims on Campus. National Association for College Admission Counseling. https://www.nacacnet.org/news--publications/journal-of-college-admission/muslims-on-campus/

Williams, J. (2019, April 29). Ramadan 2019: 9 questions about the Muslim holy month you were too embarrassed to ask. https://www.vox.com/2017/5/25/11851766/what-is-ramadan-2019-start-date-muslim-islam-about
---
Interested in submitting an article to our next edition of Testing Times? Email

[email protected]

!