TABLE OF CONTENTS
A Message from the President

Check Out NCTA's Upcoming Webinars

Check Out NCTA's Latest Certifications and Recertifications
The Journal of the National College Testing Association
NCTA's 2020 Conference Save The Date
A Message from your President!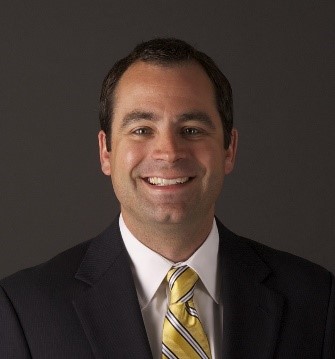 It's hard to believe that November is upon us and two months have already passed since the 20th Anniversary NCTA Conference in New Orleans, Louisiana.  As usual, a lot is going on and has happened in the world of testing and NCTA in that time.  I'd like to share with you a few key initiatives that I have been excited about these last few months, and invite each of you to reach out and share what you have recently been excited about in the world of testing and NCTA. Contact me anytime at [email protected].

We are living in an exciting time as new technologies to assist human proctors are being developed and redesigned almost weekly. NCTA continues to partner with the Association of Test Publishers (ATP) to develop standards for online proctoring.  The deadline we have set for the standards to be released is late March 2020 at the Annual ATP Conference in San Diego, California.

These standards, along with our previous collaboration, Proctoring Best Practices (2015), are two key components in the NCTA Proctor Certification currently in production. The Proctor Certification Committee is deep into the development of this much needed certification.  I would like to express my thanks to the wonderful committee currently creating the framework for this exam.

In similar news, standards for Testing Programs and Services through the Council for the Advancement of Standards in Higher Education (CAS) have been developed and are now available under the resources tab of the NCTA website as well as several fantastic webinars to assist teams going through the process.

Training is a constant topic in our field.  I would like to remind everyone that the recorded sessions from the 2018 NCTA Annual Conference have been available for several weeks.  In addition, the NCTA Webinar Committee has been working diligently to fill up our calendars with training opportunities.  Hosted webinars can be found here.  Additionally, NCTA, along with several other leading organizations in the industry, has partnered with Cornerstone Strategies, LLC to develop a series of proctor training videos.  Information on this fantastic series is available here.

In addition to training, we continue to build a body of professional work to continuously improve the testing industry.  Great work has been done with two additional committees this past year.  Both the Ideal Testing Center and the Best Practices for Dealing with Behavioral Irregularities in Test Administration committees are hard at work to bring two additional supporting documentation for our industry.  Be looking for drafts of these to be coming out within the next year.

As always, it gives me great pride to recognize again those that have contributed so much to NCTA.  Most notably this past year has been the life-long commitment to NCTA of our Past President, Duane Goupell and his wife, Viv.  Over the years, Duane has dedicated his career to the improvement of the testing industry, both by volunteering his time and contributing financially to NCTA.  Moreover, Duane made it clear several years ago that NCTA had been written into his will as a beneficiary of his estate.   Given all of his contributions to the organization, the Governing Council this past year named the NCTA travel scholarships in his honor.  It is my pleasure to announce that beginning with the 2020 conference, this scholarship will be renamed the Duane P. Goupell Travel Scholarship.

Lastly, if you were unable to attend this year's conference in New Orleans, please know that you were missed.  It also meant you missed the announcement of this year's award winners in person.  If you have not yet viewed the Awards page, please visit it here. It's never too early to consider nominating a colleague for an award for next year at our 21st conference in Washington DC!

Best regards,
Jarret M. Dyer
NCTA President

Back to Top
---
Check Out NCTA's Upcoming Webinars!

NCTA's Professional Development Division is pleased to announce the following upcoming webinars as a benefit of your active membership.  These will be aired live and recorded for on-demand viewing. Keep an eye out in your e-mailbox for registration information!
November 7 @ 1:00 EDT – "Creating Your Mindfulness Game Plan" presented by Rachel Leveille (University of Rhode Island)

November 11 @ 11:00 EDT – "Best Practices in High School Equivalency Testing" presented by Jonna McDonough and Adriana Wells (ETS)

December 9 @ 11:00 EDT – "Supporting Students" presented by Brook Koltun (Pikes Peak Community College)

January 10 @ 1:00 EDT – Akindi presented by Shawna Belleau (topic TBD)

January 22 @ 1:00 EDT – "Let's Talk – All For One" presented by Lindsay Jansen (University of Kentucky) and Diana Bidulescu (University of Houston Clear Lake)

February 3 @ 12:00 EDT – "Instead of Team Work, Work on the Team" presented by Stephen Morphet (Weber State  University)

February 20 @1:00 EDT – Pearson/GED presented by Debi Faucette (topic TBD)

March 24 @ 12:00 EDT – "Academic Integrity on Campus – Education, Prevention, and Response" presented by Sara Rieder Bennett (University of Akron), Jim Wollack (University of Wisconsin-Madison), and Jarret Dyer (College of DuPage)

April 7 @ 11:00 EDT – "Tricks of Training: Learning Best Practices for Training New Employees" presented by Stephanie Soto (Nova Southeastern University)

May 19 @ 11:00 EDT – "Test Center as Part of the Learning Commons: Reimagining the Test enter for the Future" presented by Ruby Burchett (Hartford Community College) and Teresa Stephens (Hartford Community College)

June 10 @ 10:00 Eastern – "The Psychology of Cheating" presented by Naora Ben-Dov (Dov Educational Services)

July 8 @ 11:00 EDT – "Perceptions of Online Proctoring" presented by Dr. Katharine Kollar-Valovage (Bloomsburg University of Pennsylvania)

Back to Top
---
Check Out NCTA's Latest Certifications/Recertifications
NEW Certifications     
Oklahoma State University - Oklahoma City Oklahoma City, Oklahoma
State Fair Community College - Sedalia, Missouri
Waubonsee Community College - Aurora Fox Valley           Sugar Grove, Illinois
Missouri Southern State University - Joplin, Missouri
University of Delaware - Newark, Delaware
Coastal Pines Technical College - Waycross            Waycross, Georgia
Kennesaw State University - Kennesaw, Georgia
University of Michigan - Ann Arbor, Michigan
Fox Valley Technical College - Assessment for Business     Appleton, Wisconsin
Louisiana State University at Alexandria - Alexandria, Louisiana
RECertifications
Wichita State University - Wichita, Kansas
James A Rhodes State College - Lima, Ohio
Casper College - Casper, Wyoming
Oklahoma State University - Stillwater, Oklahoma
Pensacola State College - Main Campus
Pensacola, Florida
Onondaga Community College - Syracuse, New York
University of Alaska Anchorage - Anchorage, Alaska
Grayson College - Denison, Texas
Indiana University Southeast - New Albany, Indiana
Northern Kentucky University - Highland Heights, Kentucky
Delta College - University Center, Michigan
Hagerstown Community College - Hagerstown, Maryland
Arapahoe Community College - Littleton, Colorado
Weatherford College - Weatherford, Texas
Paradise Valley Community College - Phoenix, Arizona
California State University Northridge - Northridge, California
---
The Journal of the National College Testing Association
Dear NCTA Colleagues,

I want to take a moment to highlight the recent publications in the Journal of the National College Testing Association (JNCTA), available at https://ncta.memberclicks.net/journal-of-ncta. JNCTA is an online journal sponsored by NCTA that focuses on trends, practices, research, programs, policies, and activities related to examination development and administration. Submissions on any topics related to testing and assessment are welcome, and paper formats can be research, technical, professional practice, policy, or literature reviews in the field.

In Volume 3, Issue 1, Dr. David Thornton, Dr. Jan Case, and Courtney Peppers of Jacksonville State University explored the use of placement with study and retest model (using EdReady) for mathematics over traditional high-stakes placement testing. Their article is a collaboration between academic departments (Computer Science, Mathematics) and Learning Services staff that helps provide a framework to reduce remedial coursework and improve outcomes for initial math courses.

Just published at the end of October, "Testing Accommodations: The Perils of the 'Approve Everything' Model" is a timely work addressing test validity, security, and logistical concerns when applying an "approve anything" model to accommodations in high-stakes testing. Dr. John Hosterman, Chief of Disability & Accessibility Services at Paradigm Testing, served as lead author of a group of 10 authors from various institutions.

For interested authors, manuscript submission includes:
Format in APA style and submit as Word document (with any images submitted as pdf) to the Editor at

[email protected]

.
Length is typically around 25 to 35 pages in but may vary depending on topic and needs.
Manuscripts are blind reviewed by at least two reviewers, and feedback is provided to the lead author on significance of the content to readers, writing style, format, and comments to assist in improving the quality of the paper.
For further details about the submission and review process, please visit http://www.ncta-testing.org/journal-guidelines.
The editorial board is glad to talk with you about projects in early stages to help through the process. I encourage you to reach out with any questions or for input as you consider submitting a manuscript.
---
---
Interested in submitting an article to our next edition of Testing Times? Email

[email protected]

!