TABLE OF CONTENTS
A Message from the President
NCTA-ATP Leading the Conversation Cross Industry Panel
Creating Some "Pinterest" in Testing

Journal of the National College Testing Association

Meeting in Canada for the First Time

Congratulations to the Following NCTA Test Centers!

A Message from your President!
By Duane Goupell, University of Wisconsin Oshkosh
Hello NCTA!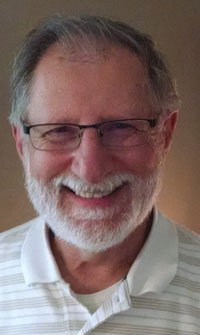 I want to tell you that it has truly been a pleasure and honor to serve as your President. It is a great experience, one that I never imagined for myself. To have followed in the footsteps of our former Presidents has been a humbling experience for me. It has been a wonderful ride and as I am approaching the end of my term, I reflect on what NCTA has experienced in the past two years and my role in it, both the good and the challenges. Despite the challenges, my goal was to do what was best for NCTA and its members. Thank you for allowing me to serve as your President.

This year NCTA has welcomed three new faces to the Governing Council. Your Council continues to move forward preparing for the future. We have taken steps to reduce expenses where possible, provide more opportunities for members to become involved in the workings of the organization and continue to provide professional growth and development opportunities for our members.

One of the great professional development opportunities is the annual NCTA conference, being held this year in Scottsdale, AZ from September 5-7. I encourage you to attend if at all possible. It is well worth the time, effort, and low cost to attend. There will be so many great sessions to attend, the opportunity to meet and interact with many of the people you see posting items on the NCTA listserv, and to enjoy the great hotel hosting our conference, the Hyatt Regency Scottsdale Resort & Spa at Gainey Ranch. Watch for information on the NCTA web site, as it will start appearing soon. I hope to see you there and say hi to you.

If you have any questions, comments, or concerns, feel free to contact me. I am always happy to talk to our NCTA members.

Back to Top
---
NCTA-ATP Leading the Conversation Cross Industry Panel
By Jarret Dyer, College of DuPage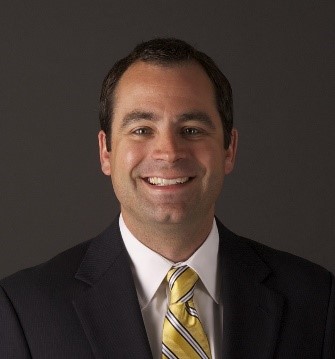 In February, NCTA presented alongside several testing organizations in the second, cross-industry panel promoting the value of testing at the Association of Testing Publisher (ATP) conference in San Antonio, Texas. The panel consisted of individuals representing NCTA, the Association of Test Publishers (ATP), The International Test Commission (ITC), the National Council on Measurement in Education (NCME), and the Society for Industrial and Organizational Psychology (SIOP). Dr. Rory McCorkle of PSI Testing moderated the lively discussion. During the session, panelists were asked a variety of questions pertaining to how each organization was challenging its members and the communities outside the organization to better understand the value of standardized testing. The standing room only session led to a cross-industry challenge to increase the amount of resources, training and overall understanding regarding standardized testing within our areas of influence. Specifically, it named pushback in the media against standardized testing and the Opt Out movement as two of the larger challenges the testing industry is currently facing. This session was the second in a multi-year cross industry collaboration aimed at empowering testing organizations to defend the value of testing and provide the necessary training to educate members to be able to defend standardized testing with facts when confronted in the classroom or other educational setting. To its end, the ATP has developed a website to assist with this endeavor. That website can be accessed at www.leadingtheconversation.com. Additionally, the NCTA is arranging a series of webinars to promote this same initiative. These webinars will feature individual testing organizations or state testing organizations that have leveraged their influence to improve the value of testing.

Back to Top
---
Creating Some "Pinterest" in Testing
By Stephanie Soto, Nova Southeastern University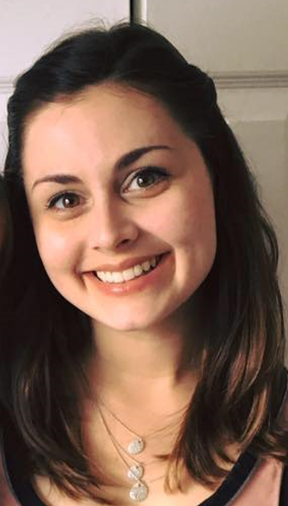 Technology and social media are already integral to the lives of our students and becoming a commonly utilized tool within higher education. Testing Centers can capitalize on these free resources to engage with our students, provide information that coincides with their goals, and connect them with resources. Pinterest is a widely used site with over 200 million monthly visitors. Unlike most text-heavy social media sites, Pinterest uses visual content to allow users to quickly view a variety of data. Users can create pins by uploading original images, saving any website, or re-pinning images posted by others. Pins then are collected on a series of different boards, much like vision boards, divided by a designated theme or topic. The most common application of Pinterest is for personal use, but the site is becoming more and more popular for business and educational use. Approximately 40% of college students are visual learners (Hansen, Nowlan, & Winter, 2012), so Pinterest can be a great tool to connect students to great resources or articles that promote academic success. Testing Centers interested in getting connected can create a free business account within minutes. The first step is to decide what boards or collections you would like to include on your page, and some recommended options are: study strategies, test-taking tips, MCAT (or other specific exam preparation articles), motivation, university news, and college success. Once you have created those you can add pins using the search bar, or researching related websites and using the plus button located at the top of the page. Most pins lead to a specific website, so if you do use the search option make sure to verify the link is appropriate and includes all the information it advertised. It is important to create your own pins. These can be various articles from your student newspaper, links to your website, or flyers that show some of the on-campus resources. Make sure to advertise your website within your e-mail signature, on your testing center website, and around your office. Pinterest can be a lot of fun and is such an easy way to connect with students all while encouraging their academic success.

Please check out Nova Southeastern University's Tutoring and Testing Center Pinterest page for more detailed examples of pins you can include:https://www.pinterest.com/nsuttcenter/

Hansen, K., Nowlan, G., & Winter, C. (2012). Pinterest as a tool: Applications in academic libraries and higher education.

Partnership: The Canadian Journal of Library and Information Practice and Research, 7(2), 1-11.

Back to Top
---
Journal of the National College Testing Association
By Sara Rieder Bennett, University of Akron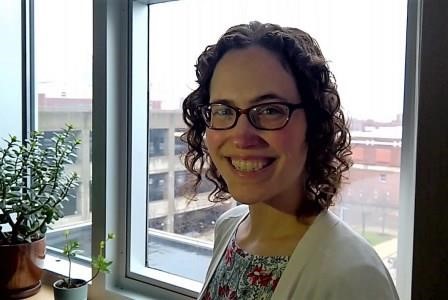 Dear NCTA Colleagues, I want to take a moment to highlight the opportunity to publish in the Journal of the National College Testing Association (JNCTA). JNCTA is an online journal sponsored by NCTA that focuses on trends, practices, research, programs, policies, and activities related to examination development and administration. Submissions on any topics related to testing and assessment are welcome, and paper formats can be research, technical, professional practice, policy, or literature reviews in the field. Papers should be formatted in APA style and are typically around 25 to 35 pages in length, including all tables, figures, and references, with any illustrations attached as PDF files. Manuscripts should be submitted as Word documents to the Editor at [email protected] Manuscripts are blindly reviewed by at least two reviewers, and feedback is provided to the Lead Author on significance of the content to Readers, writing style, format, and comments to assist in improving the quality of the paper. For further details about the submission and review process, please visit http://www.ncta-testing.org/journal-guidelines. The editorial board is glad to talk with you about projects in early stages to help through the process. I encourage you to reach out with any questions or for input as you consider submitting a manuscript. Thank you!

Back to Top
---
Meeting in Canada for the First Time
By Cindy James, Canadian Higher Education Testing Association (CHETA)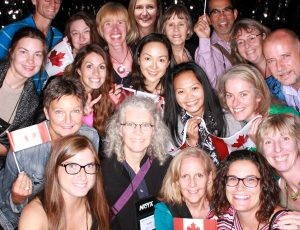 At the 2016 NCTA conference in Seattle, the Canadian members in attendance voted to officially form the Canadian Higher Education Testing Association (CHETA). Members met again at the 2017 NCTA conference in Cincinnati, and this spring they held an inaugural meeting in Canada at Thompson Rivers University (TRU) in Kamloops, British Columbia on May 25 & 26. Participants from four out of ten provinces (Ontario, Manitoba, Saskatchewan, and British Columbia) and one out of the three Territories (Yukon) were in attendance. Besides discussing a variety of pertinent topics, the terms of reference for CHETA were created, the Executive members were elected and the next meeting location was selected (Carleton, May 2020).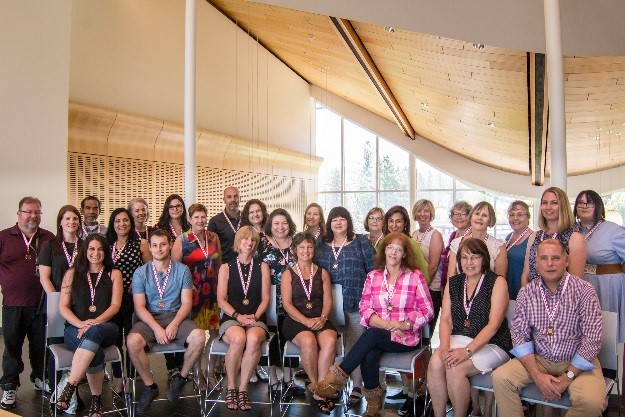 So far, CHETA has 32 institutional memberships representing five provinces and two territories. For any Canadian members of NCTA who have not joined CHETA as of yet, please considering doing so. For more information, please visit the CHETA website: https://carleton.ca/cheta/

Back to Top
---
Congratulations to the Following NCTA Test Centers!

Certified between December 1, 2017 and March 1, 2018, these centers are the newest to join the Test Center Certification Club, and we are so happy to have them. Are you interested in learning more about this certification and the benefits? Just click here, or send an email to [email protected].
University of Florida - Teaching Center

Indiana State University - University Testing Center

Ivy Tech Community College - Anderson

Ivy Tech Community College - Columbus

Ivy Tech Community College - Evansville

Ivy Tech Community College - Fort Wayne

Ivy Tech Community College - Indianapolis

Ivy Tech Community College - Kokomo

Ivy Tech Community College - Lafayette

Ivy Tech Community College - Lawrence

Ivy Tech Community College - Lawrenceburg

Ivy Tech Community College - Madison

Ivy Tech Community College - Marion

Ivy Tech Community College - Muncie

Ivy Tech Community College - Richmond

Community College of Aurora

Howard Community College

Laramie County Community College: Cheyenne Site

North Carolina Central University

Temple University - Ambler Campus

Ohio State University at Newark

Central Ohio Technical College

Indiana University Purdue - IUPUI Testing Center

Holyoke Community College

Cochise College - Douglas Campus

Cochise College - Sierra Vista Campus

Ivy Tech Community College - Logansport
---
Interested in submitting an article to our next edition of Testing Times? Email

[email protected]

!