Conference Recordings
To view these videos, you must have a password that you received as a registered attendee.  To register to view these and pay now, please visit https://ncta.memberclicks.net/2020-ncta-conference-recorded-sessions. 
Tuesday
August 25, 2020
---
New Comer Orientation
11:00am-12:00pm
---
Scantron Sponsor Workshop: Empowering Campuses and Testing Programs through Powerful Delivery, Analytics, and Survey Solutions
1:00pm - 2:00pm

Presenters:Nikki Eatchel, Chief Assessment Officer
Julie Gill, Director of IBT
Scott Greene, VP of Test Delivery
This presentation will focus on the ability of campuses and assessment programs to grow by delivering assessments through multiple modalities and be empowered in decision-making through Scantron analytics and survey solutions.  In order to effectively and efficiently administer tests to the full student population, campuses may need to combine a variety of delivery methods. Scantron Analytics can provide educators and administrators with valuable, visual presentations of student performance during typical or atypical educational activities (particularly by subgroups) to evaluate if non-traditional educational environments are having adverse impacts to any particular subgroup of students.  Scantron's survey solutions provide a remote approach to capture a holistic view of student performance to educational institutions.
---
College Board Workshop: Updates - ACCUPLACER and CLEP
2:30pm - 3:30pm
Presenters: Gini Beran, Director, CLEP Outreach
Kathie Montognese, Senior Assessment Manager, ACCUPLACER

The College Board's ACCUPLACER and CLEP programs can be utilized to increase student retention, promote degree completion, and foster student success. Whether you are a novice or experienced testing professional, this informational session will:
Deliver practical advice on ensuring a consistent testing experience whether in person or virtually
Highlight each program's most recent updates
Provide resources to support your testing program
---
RegisterBlast Sponsor Workshop: Navigating the "New Normal" in Higher Education Scheduling
3:30pm - 4:30pm
Presenters: The RegisterBlast Team

Higher education is evolving rapidly to adjust to our "new normal" brought about by COVID-19. Uncommon practices like "social distancing" and "touchpoint reduction" have become critical requirements in and out of the classroom. The impact on higher education scheduling practices is evident. RegisterBlast would like to show you what we are doing to help. Join us to look at our "new normal" features like Seating Charts, Text Notifications, Waiting Lists, and a host of new additions. We are focused on helping you navigate the "new normal."
---
Wednesday
August 26, 2020
---
Building Positive Test Center Relationships with Our Customers
10:15am - 11:15am
Presenter(s): Jinny Hurdle, University of Mississippi
Nic Davis, University of Mississippi

Doesn't everyone want to build strong positive rapport with instructors and students in the testing process?  We'd like to share some of the ideas that we've initiated over the past year to deepen our levels of trust and goodwill between the Testing Center staff and our constituents.  Developing positive relationships between the Testing Center and the online faculty can be challenging due to constraints on time and physical space, but there are ways for outreach that are both effective and inexpensive to accomplish.  Likewise for students, the establishment of positive structures from the Testing Center can  be the difference between dreading to take a test to making them palatable.  This session will examine the needs of our constituents and provide information on ways that we've tried to meet and exceed those needs and expectations.
---
Certify or Recertify Your Test Center with Ease
11:30am - 12:30pm
Presenter(s): Charity Chia, California State University – Northridge
Duane Goupell, University of Wisconsin, Oshkosh, Retired
Kathy Kollar-Valovage, Bloomsburg University of Pennsylvania
Diane Patterson, Three Rivers College, Missouri
Demonstrate to your stakeholders that your test center operates under the highest accepted standards for professional test administration. This session provides the fundamentals necessary to ensure you have the tools to get your test center certified or recertified in less than 6 months! Unclear of where to begin or what documents you'll need? New to your institution or not part of the original certification? That's ok, we can help. Presenters will provide a thorough explanation of both the initial and re-certification processes. Included are an overview of the processes, requirements to be met, specific format for submitting materials, and pro tips. Leave with resources ready to start your application.
---
Break/Grab Lunch
12:30pm - 1:00pm

Collective Programming
1:00pm - 2:15 pm
Conference Chair Open
President's Welcome Address

Keynote Presentation: The Nature of Cheating and the Nudging of Honesty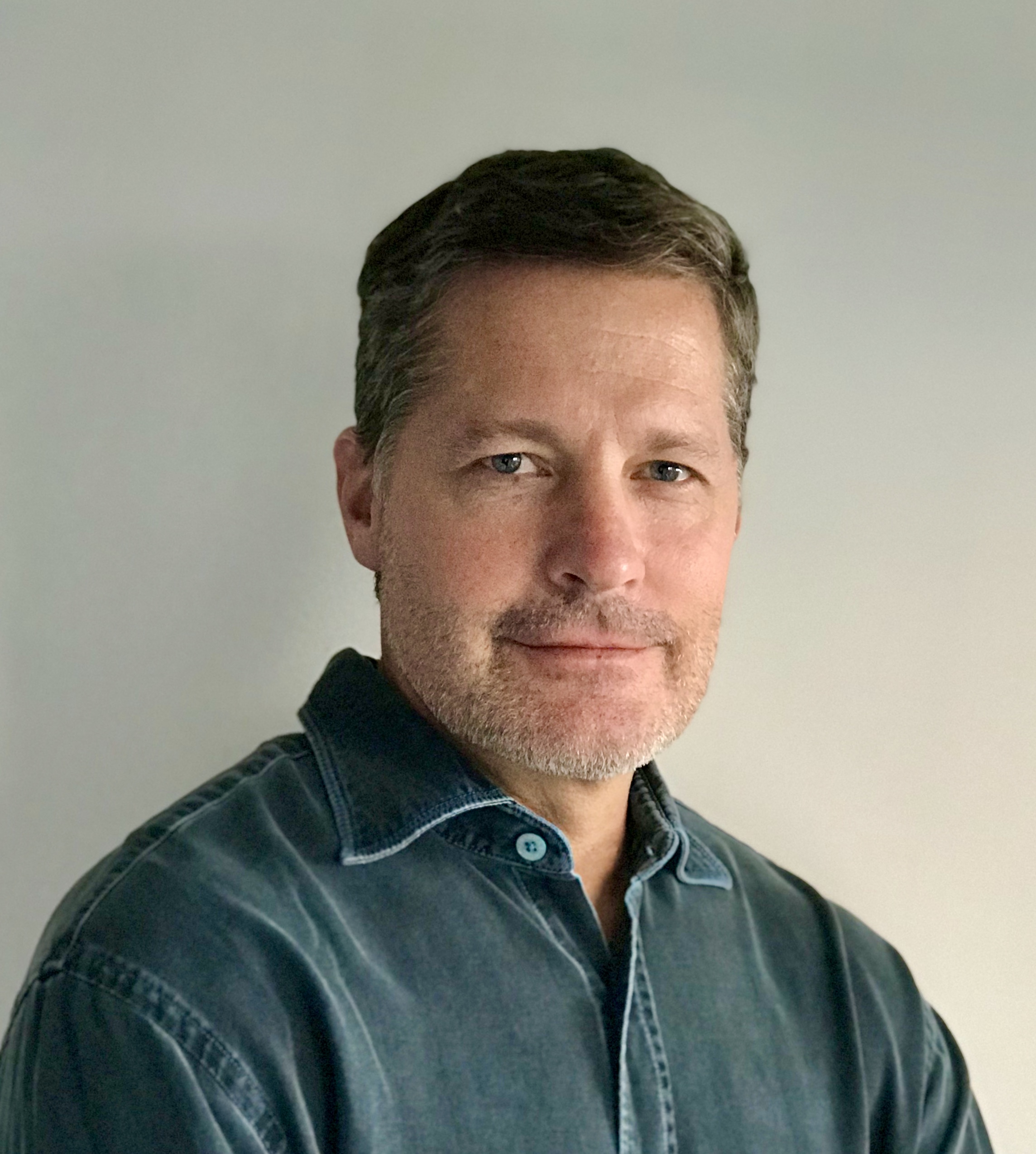 Dr. Jason Stephens
This session will begin by describing the nature of cheating (i.e., that it is, in fact, both natural and normal behavior, but neither ethical nor inevitable) before explaining how we might "nudge" honesty through various changes in the choice architecture of the learning environments (or test settings) that we create. 


Academic Integrity … Who is the Missing Link?
2:30pm - 3:30pm
Presenter(s): Shannon Fairholm, University of South Dakota

Everyone seems to have a different understanding of what Academic Integrity is. Expectations seem obvious, until people meet them face to face. Are our moral compasses no longer useful? Is true north open to some debate? Those who work in Testing Centers can feel like lonely "keepers of the keys," the people who try to uphold standards that some feel is slipping through our fingers. This presentation focuses on the difference in attitudes and procedures between the on-campus world of coursework and the online world. Carrying out investigative processes, communicating findings to faculty, interacting with those who oversee Student Rights and Responsibilities, and meeting the almost inevitable challenges of maintaining what we all think we know as academic integrity will be covered in this session.


Dream it, Do it! Creating the Ideal Testing Center
3:45pm - 4:45pm
Presenter(s): Bill Thelan, Central Washington University
Llesmin Gonzalez, Texas State Technical College
Guillermo Laya, Montgomery College - Maryland
Sherry Machacek, College of DuPage

Join us in a review of what has been a yearlong project completed by the NCTA Ideal Testing Center Taskforce Committee. This presentation will be an overview of the work of the taskforce on what the committee consider makes an "Ideal Testing Center." The Taskforce was charged with creating a viable handbook that could be used by NCTA members and industry colleagues alike as a guide for developing their own ideal testing center. From this project, the taskforce has produced an "Ideal Testing Center Handbook," which is an accumulation of information gathered by testing centers across the nation as well as major testing vendors. The handbook includes concrete, proven ideals for topics such as proctor station placement, security, room specifications, cameras and other technical aspects, staffing considerations and much more.This presentation will highlight some of the main aspects of the handbook and afford you the opportunity to have access to the handbook for your own resource or to share. We would also appreciate your feedback.

Collective Programming
Volunteer Reception
5:00pm - 6:00pm
Zoom Meeting
---
Thursday
August 27, 2020


Navigating Accommodation Requests: Best Practices for Assisting Students Before Test Day
9:00am – 10:00am
Presenter(s): Trisha Barefield, University of Georgia

Every testing center facilitates accommodations for individuals with disabilities, but the steps that precede the test itself are often unclear to tester and testing center alike. This presentation will provide insight into the steps students take before they are approved for accommodations for standardized and classroom assessments. Topics include why individuals with disabilities receive testing accommodations, the federal laws governing disability access, and best practices for handling accommodation requests and guiding students to the right resources. Presenter will share experiences from over seven years working in disability services, assisting students with accommodation applications for standardized tests, supervising accommodated testing at a university, and partnering with the campus testing center.
---
Testing Influencers
10:15am - 11:15am
Presenter(s): Rachel Schoenig, Cornerstone Strategies
James Wollack, University of Wisconsin – Madison
Jarret Dyer, College of DuPage

Instagram, YouTube and TikTok all have their influencers.  It turns out testing has them, too.  In addition to NCTA, a number of other entities and associations have a significant impact on testing.  This session will explore the various projects and policy statements being issued by an alphabet soup of influencers, starting with NCTA and continuing to ATP, NCME, ICE, and more.  This session will help you better understand what you can do to follow and engage with these influencers in meaningful ways and help to shape the future of testing.  You won't want to miss this relevant and timely session.  Ready to connect with other influencers?  Just swipe right!
---
Starting From Scratch: How to Launch a New Testing Center
11:30am - 12:30pm
Presenter(s): Jessica Farmer, Duke University
Whitney Bronson, Duke University

Starting a university testing center from the ground up is a daunting task. In this session we will recount the journey that launched Duke University's first Testing Center in January 2020. Solely serving students who receive testing accommodations, our center has specific experience providing accommodated testing.  From the research that went into our project proposal to administering our very first exam, we will share our knowledge and lessons learned in hopes that it may benefit your experience launching a new testing center or enhancing your existing one. We will discuss the following topics: Proposal development- Connecting with key partners-Choosing software-Marketing to students and faculty-Pilot implementation- Managing testing accommodations- Hiring proctors- Policies and Procedures


---
Break
12:30pm - 1:00pm
Collective Programming
1:00pm - 2:15pm
Awards, NCTA 2021 Announcement


---
Effectively Manage Accommodated Testing with RegisterBlast
2:30pm - 4:00pm
Presenter(s): Mirlyne Jean, Broward College
Cecilia Johnson, Broward College
Dwight Pittman, RegisterBlast
Brandon Hale, RegisterBlast

How often have you had a student with testing accommodations show up to take a test unannounced? How often do you have an ADA student show up and you don't know their approved accommodations? If you struggle with these scenarios, you are not alone. In this session, you will learn how Broward College is utilizing RegisterBlast to its fullest potential to mitigate these issues and provide a better testing experience for our ADA students as well as an easier submission process for our faculty. Let RegisterBlast help your testing center stay on top of ADA compliance!


---
How AI and Machine Learning, Paired With 1 Proctoring, Is The Future of Test Center Security and Effectiveness
4:15 pm - 5:00pm
Presenter(s): Jarret Dyer, College of DuPage
Ashley Norris, ProctorU
Rachel Schoenig, Cornerstone Strategies

This session will provide an in-depth look at how innovative technologies such as artificial intelligence and machine learning can assist 1 remote proctoring as well as in-person proctoring by increasing efficiency, improving effectiveness, and allowing for scalability. We'll also present a model in which remote proctoring software supported by AI is layered into the physical test center experience, resulting in improved exam security and liability protection. This model would not only be beneficial in protecting test content, but would also benefit administrators because proctoring software provides a record of everything that takes place during a test session. Those records can then be used for legal or evidentiary needs. Session attendees will walk away with a better understanding of current technological capabilities and the future of testing center success.
Update from the Technical Working Group of the ATP-NCTA Remote Proctoring Standards Committee
5:15pm - 6:15pm|
Rachel Schoenig, Cornerstone Strategies
Stephanie Dille, ProctorU
Cynthia Woodley, Professional Testing

NCTA and ATP have collaborated to develop online proctoring standards for the testing industry.  The Standard addresses live proctoring as we well as other remote monitoring capabilities.  As our industry continues to adjust to social distancing requirements, the Standard will provide critical guidance for testing programs, educational institutions, and online proctoring providers to help ensure test integrity and score validity.  Join the co-chair of the joint ATP and NCTA committee and other authors as they provide insight on the development, status, content, and proposed application of the Online Proctoring Standards. 
---
Friday
August 28, 2020
---
The Best Proctor Training is Hands On Proctor Training
10:00am – 12:00pm
Presenter(s): Rachel Schoening, Cornerstone Strategies
Faisel Alam, Law School Admissions Council
Camille Thompson, College Board

Proctors are the front line in cheating defense.  It's one thing to be told what is or isn't allowed in a testing room -  it's another thing entirely to recognize when a test taker is using an unauthorized device.  Most cheating attempts are subtle and difficult to detect unless you know what to look for.  So what can we do to help proctors better detect and address testing misconduct?  This session will provide hands on proctor training activities and tools to help your office be prepared to handle cheating in any form.  With engaging activities and insightful discussion, you'll walk away feeling more confident when you're standing on that front line!
---
Collective Programming
12:15pm - 1:30pm
Change of Officers
Council Transition

Cheating
1:45pm - 2:45pm
Presenter: Dr. Jason Stephens
Breakout from Wednesday's Keynote Presentation
---
Getting to There From Here--Planning a Positive and Smooth Transition
4:15pm - 5:15pm
Presenter(s): Kimberly Bright, University of Arkansas at Little Rock
Switching remote online proctoring systems can be frustrating to testing office staff, IT Services, Faculty and Students. Preparing the way for the transition can ease the challenges faced when making a major change by: 1) Getting buy-in from Testing Services staff. Give the staff a demo. 2) Coordinating with IT Services to ensure that the new proposed system will integrate well with existing online platforms. 3) Demos for faculty that allow for thoughtful questions and answers and express their opinions. 4) Pilot for faculty and students to play with new system. 5) Training, training, training. 6) Open communication between company and faculty. 7) Excellent support from remote proctoring company.All the above help make the transition smooth and beneficial to all involved. Change can be difficult for all of us, but following these steps helps to ensure minimal mishaps.