A Message from your President!
Hello NCTA members,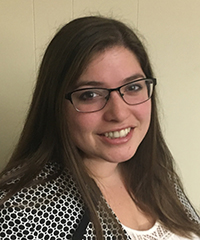 It has been nearly two years since your Governing Council has met in-person. I am excited to share with you that this past month, the Governing Council was able to meet in our next conference location in Chicago. At the meeting, which felt a more like a reunion with old friends and colleagues, the Governing Council discussed the work that it, along with various committees, continue to do. I am excited to share their hard work with you in the near future. As always, there is much happening within NCTA so I encourage you to take a look through the listserv and website or reach out to a NCTA volunteer to learn more about NCTA initiatives and services.

Here are some of the highlights of recent work over the past few months.
NCTA Strategic Plan-

The Strategic Planning Committee has met over the last several months and continues to meet to develop a new plan that will guide the organization over the next four years. The plan is in the final drafting stages. Stay tuned for an email asking membership to provide additional feedback in the coming months. We appreciate insights from membership as we finalize the plan. 

Bylaw Updates-

The Governing Council has been working on updating and revising the current bylaws to clarify and account for updates to our membership as well as other changes to improve the ability of the organization to fulfill its mission. We've asked members to provide feedback on the revisions. Thank you to those who provided feedback during the open comment period. We hope the updates to the bylaws will only make our organization stronger. Members vote on the final draft of the changes. An email blast will be sent one the voting period has concluded.

NCTA Annual Conference-

Speaking of conference, we are meeting in-person in Chicago this year and we are more than excited! We've selected great keynote and cap note speakers, and I've heard that we have some fantastic sessions planned. Add to that everything that a great city like Chicago has to offer and what more do you need! We hope that everyone will join us as we return to our in-person format. More information will be released in the coming weeks. So stay tuned!

NCTA Elections-

This year, we will be running two elections, one for two board member positions and one for treasurer. A big thank you to those who have decided to run in the elections. Our organization would not be what it is today without individuals like you. Once the ballots are formed, the Governing Council encourages everyone to take a look at the candidates and vote. We look forward to welcoming the newly elected board members and working with them in the coming years.
As you can see, there is a lot happening in NCTA and many exciting things to look forward to! As always, please reach out if you have any questions.

I wish you all a great end to the academic year. And I hope to see you all in Chicago in August!

Rachel Hample
NCTA President

Back to Top
---
Conference Registration Now Open!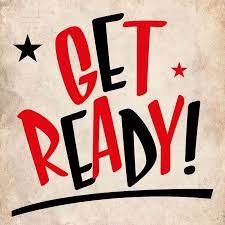 The Division of Professional Development and the NCTA Conference Committee very warmly and proudly invite you to join us August 14-17, 2022 in Chicago, IL, for the 2022 NCTA Annual Conference! We've been working diligently with the help of countless volunteers to make our return to in person conferencing both memorable and educational.

Here's what you can expect:
Sessions and Workshops filled with effective strategies, tools, and best practices for new and tenured professionals.
Resource and Exhibitor Fairs to provide insight on exams, organizational collaboration, and programs offered by NCTA and our esteemed Sponsors.
Opportunities to network with fellow professionals from the US, Canada, and abroad for personal growth and professional development of your staff and center.
What's new?
1)     Unlike years past, the program this year runs from a Sunday to a Wednesday! If you are new to testing or a first time conference attendee, we hope that you'll join us for the Newcomer's Session on Sunday, August 14th. to gather information, swag, and expand your network. If you are not new, take the time to meet up with professionals for dinner and get settled in because the first session will start bright and early on Monday with breakfast and keynote.
2)     Keynote AND Capnote! We will close our session on Wednesday with a Capnote presentation at 4p. We hope that you'll stay for the duration of the program to hear (and see and feel) what the speaker has to offer, as well as the prize drawing, and the always anticipated 2023 Conference Location Announcement!!
Wanna help?!
Many hands make the load light and we could sure use your hands with planning and at the conference. Please email us at [email protected] if you're interested.

We can't wait to see you on the Magnificent Mile! If you plan to attend, please check your emails for updates regarding registration, conference webinars, and a NEW Conference App! Flood our social media pages with excitement and tag us using #NCTAConf22. We are excited to see you there…in-person!

TO REGISTER, CLICK HERE!

More information about the Conference

Back to Top
---
NCTA Shout Out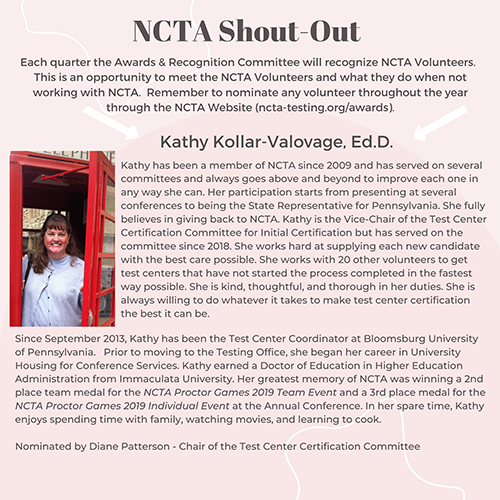 ---
Volunteers Wanted!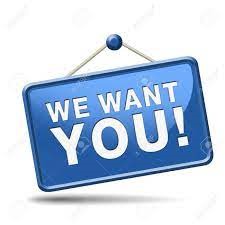 Nearly all of the NCTA Divisions are looking for volunteers to help with projects and committees. There are numerous opportunities to use your talents to serve, whether it's assisting on the Grants Committee or helping with the NCTA Testing Times Newsletter.

We need your help in continuing to move our organization forward and encourage you to apply as a volunteer today.

For more information or if you have questions, see the NCTA webpage or email [email protected].

Back to Top

---
Calling All Proctors!
NCTA is proud to be working with Scantron on development of the NCTA Proctor Certification Exam. In the coming weeks, members should watch for an email from Scantron inviting you to participate in the Job Task Analysis Survey. The survey is critical in determining the importance of tasks, knowledge, skills, and abilities that are required to perform the duties of a proctor. We are grateful for the volunteers that have provided their expertise and valuable time as subject matter experts to help develop this next step. NCTA needs the input of you and your staff to help us finalize this stage. NCTA members will all have the opportunity to participate.

We encourage you to share contact information for additional proctors you think would be helpful participants by completing this form.
Back to Top
---
Creating and Editing Policies in the Testing Center
By Nathan Byrer, Executive Director of Operations for the Division of Undergraduate Education at IUPUI
Testing has experienced a lot of change over the last few years. Even before COVID, we were grappling with the impact of shrinking budgets in higher education, the rise of remote proctoring services, and the miniaturization of technologies that could be used for cheating just to name a few. All these changes require that we have policies and procedures in place that outline the "rules of the road" when interacting with our centers. If your center is like ours, some of those rules are written and some are not. Those that are may have been written many years ago and may be out of date. With the intense change we have experienced, even documents recently reviewed may need another glance. That is just what we at IUPUI are working on now.

We wanted a format that made it easy for us to write and update as well as easily skimmed by readers. We looked around for examples of policy documents and found that our central computing group, UITS, had just the format we were looking for. Below are the main sections of the document with a description of how we leverage each section in the creation of our policy documents. Hopefully, our interpretation will help others in their policy management.
Header
The document starts with a title, followed by a section that provides the effective date of the policy, date of the last review, responsible office, responsible person, a contact for the policy, and a contact for feedback on the policy. This gives people reading the policy information about who to contact if they have questions or issues and how to get in touch with the appropriate person. It also documents for us when we created the policy and the last time we reviewed it to make sure it is still a valid policy.  Making that last part public will hopefully keep us thinking about keeping our policies up to date.
Scope
The first section of the body of the document is a scope statement. This section clearly defines what boundaries the policy has in its reach and effectiveness. For our New Test Requests policy, the statement is "This policy applies to anyone scheduling exams in the IUPUI Testing Center Academic Testing location (SL 070) and not utilizing Canvas Quizzes as their test platform."  Adding the scope statement allows us to write the rest of the document without having to continually add language that limits or sets the scope. In the future, if we need to expand the scope, we only need to edit one section of the document.
Policy Statement
The next section is the policy statement itself. In some cases, it might be one or two sentences long. It purposefully does not contain any procedures or reasoning for the policy. Those things are defined later in the document. Keeping the policy statement free of these items makes the policy easy to read and understand. It also makes it easy to update later. Separating the procedures for adhering to the policy makes updating the procedures as technology or other policies change easier as well.
Reason For Policy
Many times, the reason for the policy section will be longer than the policy statement itself. This is the section where we layout the "why" of the policy. It gives us a space to explain the need for the policy. We thought it was important for people to understand our thought process for creating the policy and the impact not following the policy could have on the person or others that use the Testing Center services.
Procedure
The procedures section is usually written in an ordered list with clear instructions for each step that a person needs to take to be compliant with the policy statement. Not all policy documents require this section. In some cases, usually when it is communication that needs to happen to be compliant, a simple sentence stating whom to communicate with suffices.
Definitions
We include a definitions section when there are terms used that those outside of the testing world may not understand. We strive to minimize the use of jargon, but there are times when it is unavoidable. There are also times when we want to use language that could be defined differently depending on the discipline. Lastly, we will use the definitions section if we want to restrict the definition of a term for the purpose of the policy.
Sanctions
In some cases, we have a sanctions section that outlines the ramifications for violating the policy. In our case, we generally have sanctions that document and report the offending behavior, but in extreme cases we give ourselves the ability to refuse services.
History
Our last section is history. As we review and make changes to the document, we update the history section to include all actions in the document. For most of our policies now, we have a single unordered list item stating, "Drafted October 2021". As we go through review and adoption of our new policies, we will add those items to the list with the dates that each item happened. In the future as we review and update our policies, we use this section to log those actions as well as provide notes to document what was changed.
We are hopeful this work will make it easier for future users of the Testing Center to understand what services we provide, how we provide them, and what we expect from those that use our services. If this semester is any indication of the future for us, we expect to see a lot of new faculty seeking us out to help them with their testing needs. 

Back to Top
---
Test Center Certifications
Initial Certifications
University of Nebraska – Omaha  (9/25/21)
Georgia Southern University-Statesbro (9/3/21)
Florida Southwestern State College – Charlotte (9/14/21)
Florida Southwestern State College – Collier (9/14/21)
Florida Southwestern State College – Henry Glades (9/14/21)
Renton Technical College (9/22/21)
Online Edugo (11/9/21)

Recertifications
Seminole State College of Florida – SC239 (10/12/21)
Tarrant County College PCTC (10/29/21)
NC State University (10/5/21)
College of DuPage – Carol Stream (11/29/21)
Thompson Rivers University  (12/16/21)
University of Houston – Clear Lake (12/1/21)
Bridgewater State University (1/3/22)
Bloomsburg University of PA - BU Testing Center (12/2/21)
Kansas State University  (12/13/21)
Florida Gateway College (9/28/21)

2nd Recertifications
Missouri University Science and Technology (9/17/21)
Northwest Arkansas Community College (12/17/21)